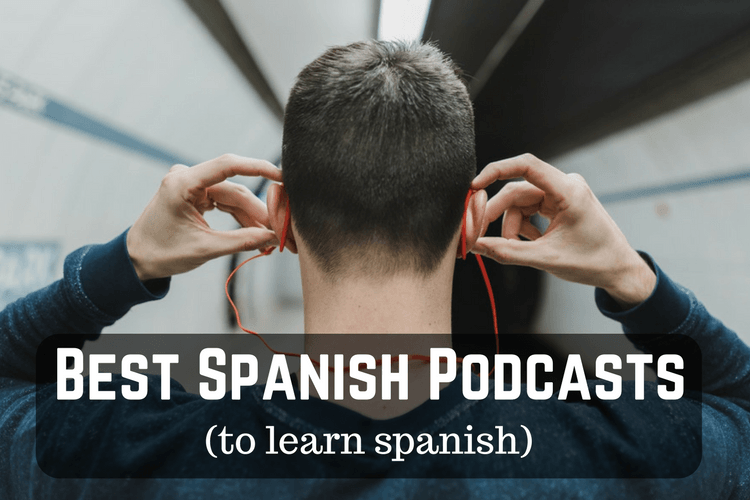 The Most Influential Podcasts to Learn Spanish
Do you want to learn Spanish? Learning a new language can be a wonderful thing to train and strengthen the neurons of your mind. If Spanishisn't your mother language, you can still learn it with a little hard work.All you need to do is learn Spanish podcasts, and you will be all ready to speak the language properly.
Learning Spanish from Spanish podcasts is a great way to learn the actual language in the right way. You don't only learn the language but also the way it is spoken and used by millions of Spanish people. Whether you are a beginner or an expert, you can take your speaking power to the next level only with the help of podcasts.
Here, we have enlisted some of the best podcasts to help you learn the language with perfection!
If we talk about the best podcasts to learn Spanish for beginners, the one that first comes to mind is "News in Slow Spanish." This podcast is definitely an excellent tool for you to learn Spanisheasilyin lesser time.
The best thing about this podcast is the host. A host is always the one that has the most influence upon the audience. The host of this podcast focuses on speaking slowly and clearly so that everyone can understand. This feature is what makes the podcast one of the best podcasts to learn Spanish for beginners.
The babble's own language experts present this podcast. It usually focuses on storytelling that can help you improve your Spanish. Listening to stories in any language is something that makes you known to the culture as well as the language.
There's no better way of learning a language other than focusing on its culture. Thus, adding Palabras Bravas to your playlist can be wonderfully helpfulfor you to learn Spanish easily.
"A Zero to A Hero"is a specifically dedicated podcast for Spanish learners. It helps people in many ways to learn Spanish and its basic phrases. A Zero to A Hero is probably the first podcast for learning Spanish. The reason it was created is to help out people struggling with language issues.
All you have to do is listen to this in your free time through Spotify or iTunes. And you're all set to go! Get familiar with the Spanish grammar, phrases, usual talking styles, and a lot more just by following a simple podcast.
This podcast can be a wonderful partner for your language learning journey. Especiallyif you have gone throughthebeginner's stage, Espanolistos can help you to a great extent to get over with the intermediate level too.
The host of this podcast is a Columbian Spanish teacher who talks about the different crises of the world. The best thing about him is, he always tries to keep his audienceentertained while speaking. This means you would not have to get bored listening to tedious podcasts to learn the language. A little learning with a bit of joy, not a bad option, right?
Radio Ambulante is another appreciable and admired podcast to learn Spanish faster. However, it is for those who have already come across the beginner's level. It helps you learn Spanish by the traditional method of storytelling.
Apart from this, this Radio Ambulante podcast also educates you about modern Spanish by discussing the world's economic situation. This podcast had also won an award of innovation only due to its fruitful efforts. Another admirable thing about this podcast is it providing you the English transcription. This has helped a lot of people understand Spanish words and phrases effectively.
Here we have come up with a podcast for beginners. It is basically a show that lets you see different parts of the world and communicate to help you learn Spanish. This Nomads show allows you to start and learn from the basics.
Unlike other Spanish podcasts, you don't need a little bit of experience in Spanish to listen to Nomads. Even if you are entirely unaware of the language, you can learn a lot from this podcast. It is one of the best podcasts to learn Spanish free. So, don't miss your chance on this one
7. Duolingo Spanish Podcast
Duolingo is undoubtedly a great tool and helper to learn new languages. It has been admired for a very long time now to learn any language in lesser time. Now, this Duolingo has also introduced their easy to learn Spanish podcast to help you become aware of the basic Spanish grammar.
This podcast helps you learn Spanish efficaciouslyby sharing distinctand helping stories. Plus, the usual length of the stories is usually from ten to twenty minutes, so you don't get bored or tired of listening. Duolingo Spanish Podcast is indeed a great application to learn Spanish by listening to its podcast. But still, the podcast thing is mainly recommended for the intermediate learners who have a bit of awareness about the language before.
This Spanish Obsessed podcastallows you to correct your basic grammar and vocabulary.The best thing about this Spanish learning podcast is whether you are a beginner or at an advanced level; this podcast can be helpful for you either way.
You can enhance your Spanish-speaking skills very effectively with this podcast. It focuses on discussing a variety of different topics to make you learn Spanish more conveniently and rapidly. Moreover, this podcast also provides you free and the paid versions. You can start with the free and, later on, move to the paid version, in which you get access to the quizzes and transcription of the podcast too.
There are many free and paid versions of the podcasts that allow you to learn Spanish most favorably and appropriately. Whether you go for the free versions of the paid versions, the main thing is to learn and excel in the language.
The paid podcasts provide greater value to their listeners by having transcriptions in multiple languages. This makes it easier for the listeners who speak languages other than English to learn Spanish. The podcasts, as mentioned above, are among the top Spanish podcasts to learn Spanish that is liked and admired by other listeners too.
So choose any of them and get started with your Spanish learning journey already!